Gifts & Collectibles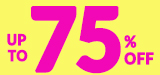 CYBER MONDAY SALE EXTENDED! Save up to 75% off STOREWIDE. Just think of all of the creative possibilities while shopping for beads, pendants, charms, and more. Plus, as an added bonus, you'll earn DOUBLE Rewards Points when you shop. Learn all about our Artbeads Rewards and if you don't have a Rewards account, make sure to sign up and earn those points!
These deals are gone for good after Thursday, November 30th, so make sure to shop!
Discover the Artistry in Every Bead: Your Ultimate Destination for Jewelry Making and Collectibles
Welcome to a world where creativity meets craftsmanship. Our extensive collection caters to both passionate jewelry makers and collectors of fine artistry. Each bead in our selection is more than just a component; it's a potential masterpiece waiting to be part of your next project or a treasured piece in your collectible assortment.
Whether you're looking for the perfect bead to complete a necklace or seeking a unique piece that stands out as a collectible, our range offers an extraordinary variety. From the shimmering elegance of glass beads to the earthy charm of gemstones, every item in our catalog is handpicked for its quality and aesthetic appeal.
Jewelry artisans will find our beads perfect for creating pieces that tell a story, while collectors will appreciate the intricate designs and exquisite craftsmanship that make each bead a work of art. Our collection is a testament to the endless possibilities that beads offer, transcending traditional jewelry making and entering the realm of collectible art.
Enjoy our entire collection of beads and embark on a journey of artistic discovery, where each bead is a gateway to creativity and elegance. Also be sure to check out our Finished Jewelry section for great ready-to-go gift ideas. Don't forget our Artbeads Email Gift Certificates! Perfect for last-minute gifts.