Get started with these steps, and you'll be amazed at how often you'll reach for this unique paste. The no-fading adhesive is a nice alternative for coloring and highlighting, and works on a number of different materials
Dab your paste with a cloth rag, and rub the object in a circular motion. You can also use your finger, Q-tips or a paint brush if you prefer to paint only certain details.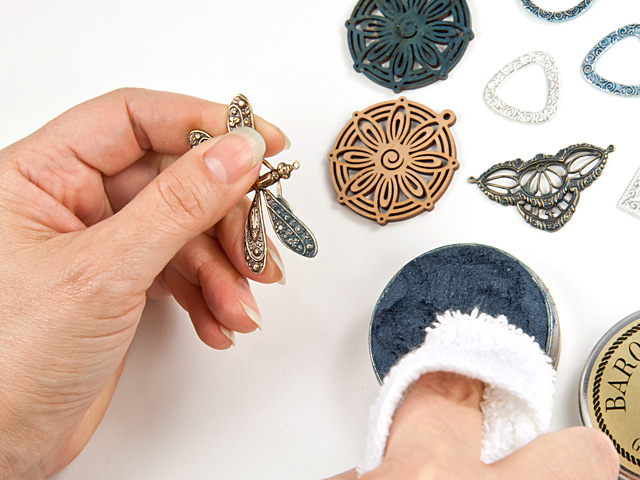 After about 10 minutes, you can gently rub the whole surface to highlight depressed details. If you are using a metallic shade, rubbing the surface will give it a gilded finish. Non-metallics will produce a soft shine. If left unpolished, the non-metallic paste will produce a matte finish, and the metallic colors will leave a glossy look.
Depending on the material used and its surface, it should take about 30 to 60 minutes to be dry to the touch and 12 hours to complete the cure time. Once your paste is completely dry, you can then layer it with another color for an added effect, or add another color before the first dries to blend the two shades together.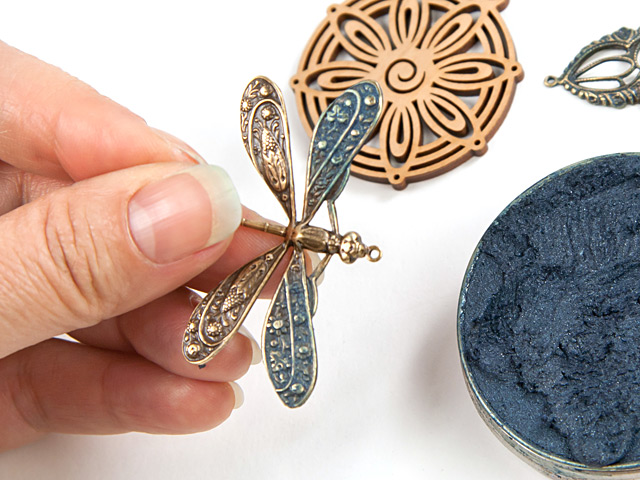 The paste can be applied to metal, wood, ceramics, resin, polymer clay, gourds and much more. It's perfect for giving your base metals a personal touch, and even highlighting details on sterling silver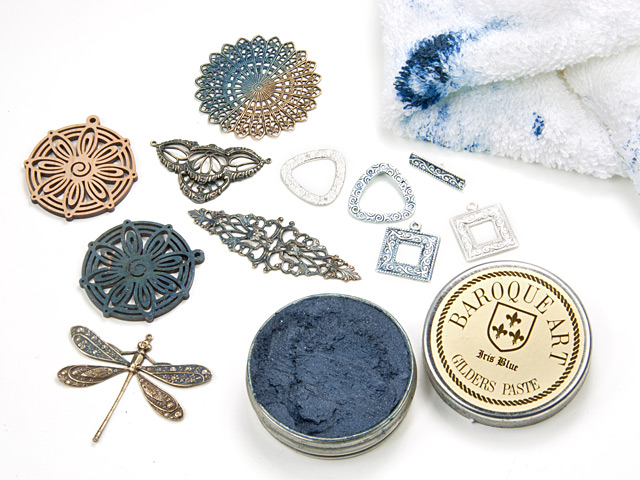 Applying the Gilders Paste to a smooth surface won't work, so make sure your surface has some texture. If needed, you can rough it up by rubbing your surface with sand paper or steel wool so the paste will stick.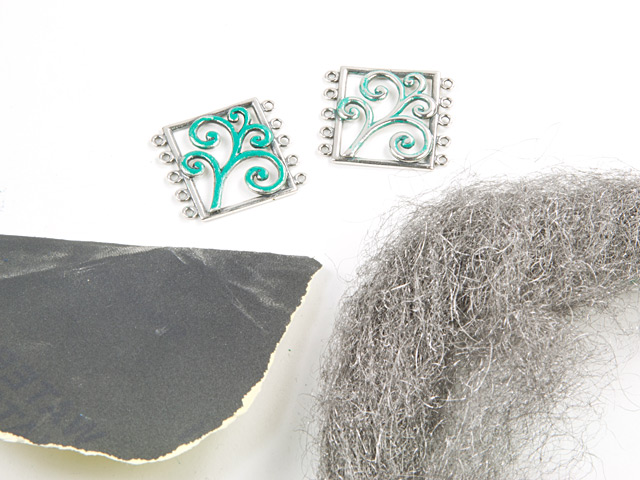 If your paste dries out, just add a small amount of paint thinner or mineral spirits to thin it. Paint thinner or mineral spirits will also make the paste easier to remove from a surface if it's still wet. To remove Gilders Paste, gently rub surface with paint thinner on a wet cloth, taking caution to not remove any lacquer. Apply in a circular motion and let sit for a few minutes and then remove any excess.