Macrame knots are easy to create and make for interesting additions to jewelry. Here, we have used macrame knots in a sliding closure for a bracelet. This makes the bracelet easy to adjust and gives it a textured, playful look. You can make this closure as long or as short as you like and it takes no time at all to accomplish Our tutorial will show you all the steps needed to get started with this simple technique.
Once you have the beads added to your bracelet, cross the ends of your stringing material over each other so that each end is facing in opposite directions.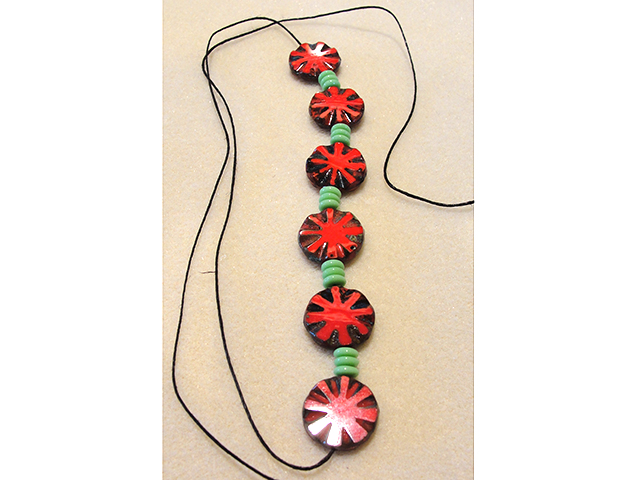 Tape the ends down, giving yourself plenty of room to work with and making sure you have two strands of cord side by side. Place the cord you will be using to create the sliding knot under these two strands. We colored this cord green and orange so that it would be easier to follow the instructions.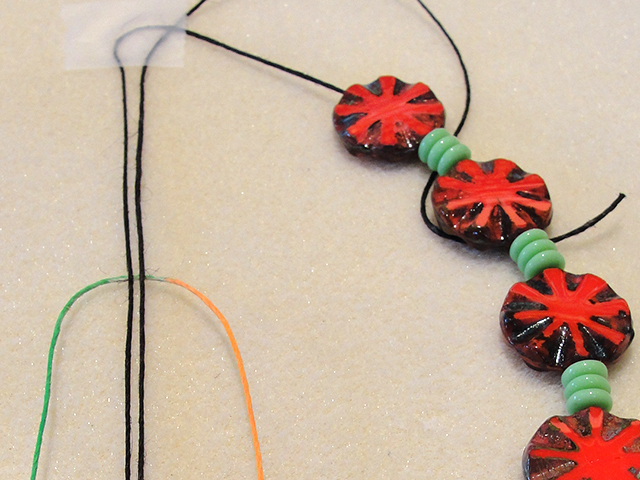 You will need to create a right half knot with your cord. Start by placing the orange cord from the right side over the two strands. Place the green cord from the left side over the orange cord.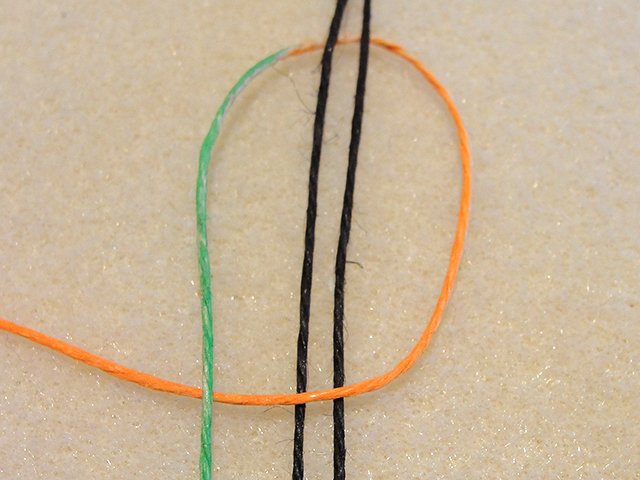 Take the green cord and place it under the two strands.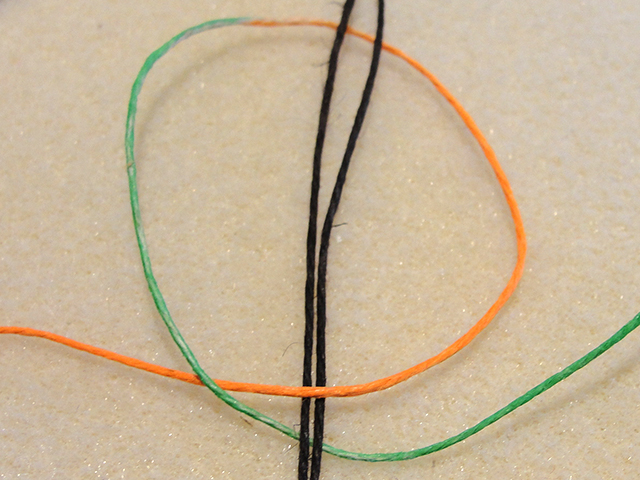 Bring the green cord through the orange loop.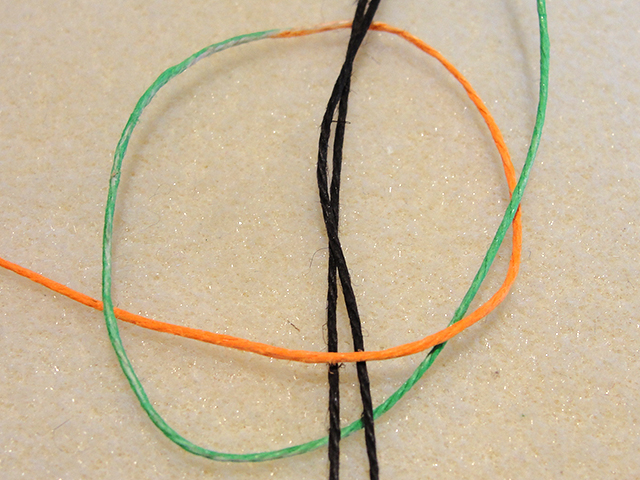 Pull both the green and orange ends of the cord to tighten the loop closed around the two strands.
This is how your knot should look, with the orange cord pulled over the two strands and under the green knot loop on the left side of the two strands. From here you will alternate on which side you start your knot. Think of the knot loop as a pointer. Whatever side the loop is on is the cord you will want to start with. Our knot loop is on the left, so we want to start with the strand on the left side.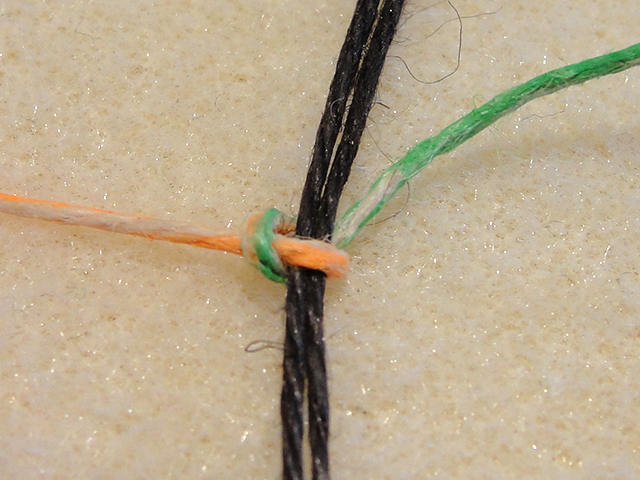 Place the orange end over the two strands and then place the green end over the orange.
Now the green end will go under the two strands...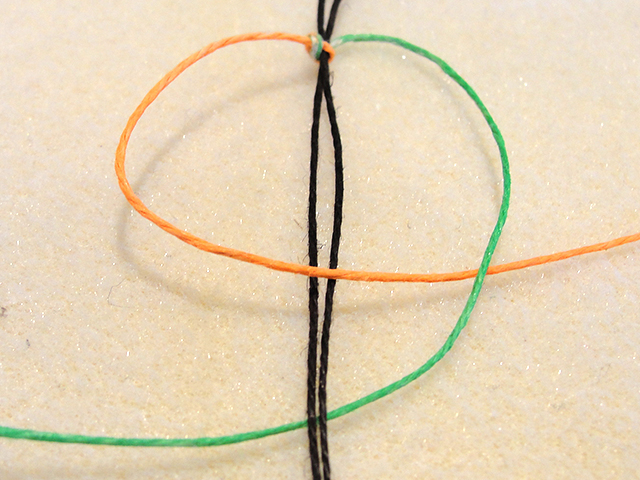 ...and through the orange loop.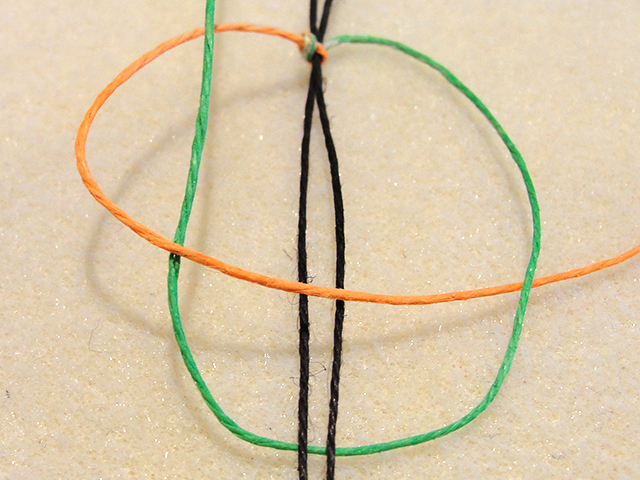 Pull both ends to tighten the knot.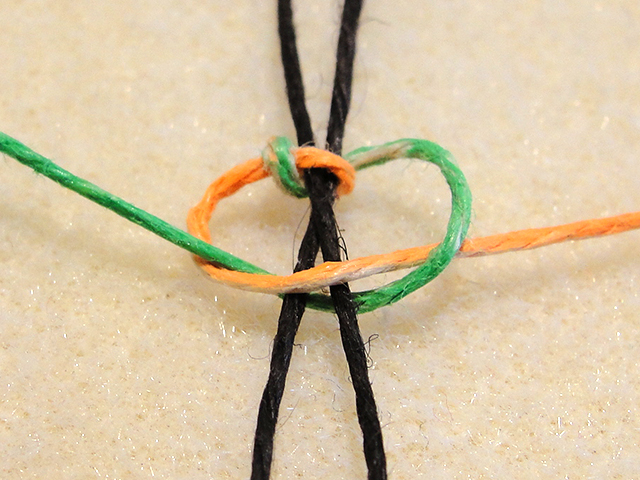 Once again, the orange cord is over the two strands but under the green knot loop, only this time the green knot loop is on the right side of the two strands. So, start your next knot on the right side.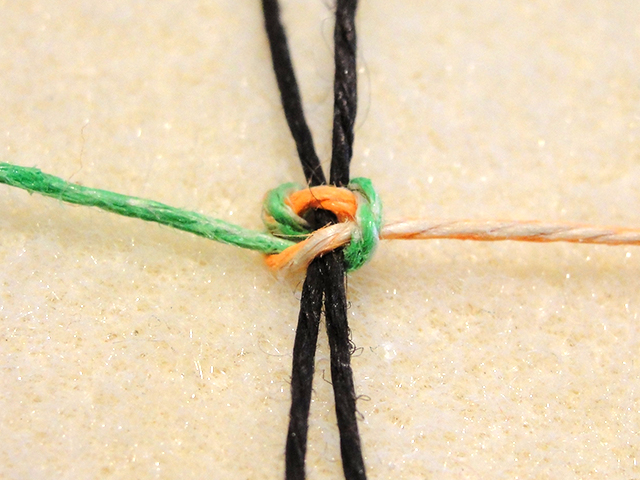 Keep creating knots until your closure is as long as you want.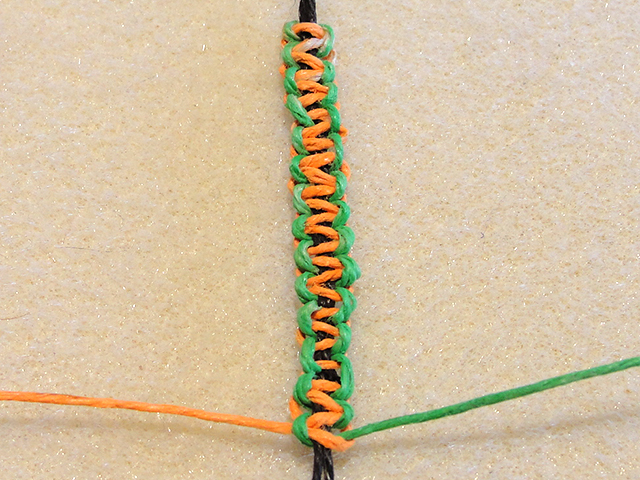 Tie the two cord ends together in an overhand knot on the back side and glue the ends so they don't unravel.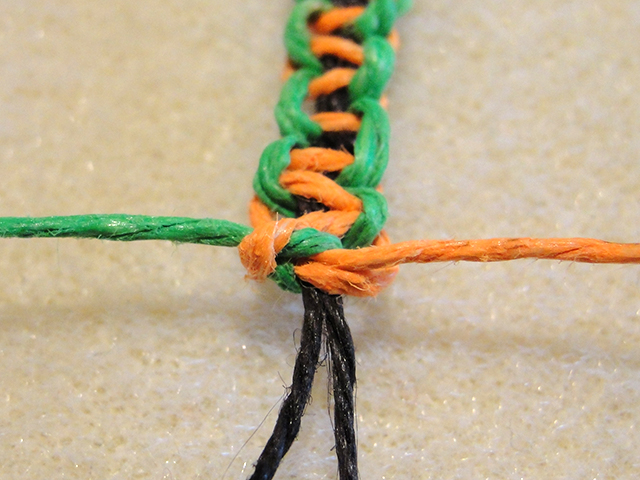 Add knots or beads to the end of your base thread so the ends don't come out of the closure. We knotted ours, added a spacer and then made another knot.