Bead Cap Sizing
Blog/Design Resources
Not sure what size bead cap you need? It really depends on what you expect out of your bead cap. Oftentimes, the bead cap is used to "dress up" a bead, crystal, stone, or other type of bead. It adds a touch of elegance as well. If this is the effect you are looking for, you can choose a bead cap that's a little smaller than your bead.
In the case where you may be trying to cover up part of your bead due to an imperfection, such as a chip near the hole, you would need to choose a bead cap that is larger than your bead.
There is no rule of thumb—it's really just a matter of preference and desired outcome. You can even try layering bead caps together to create a cool textured effect.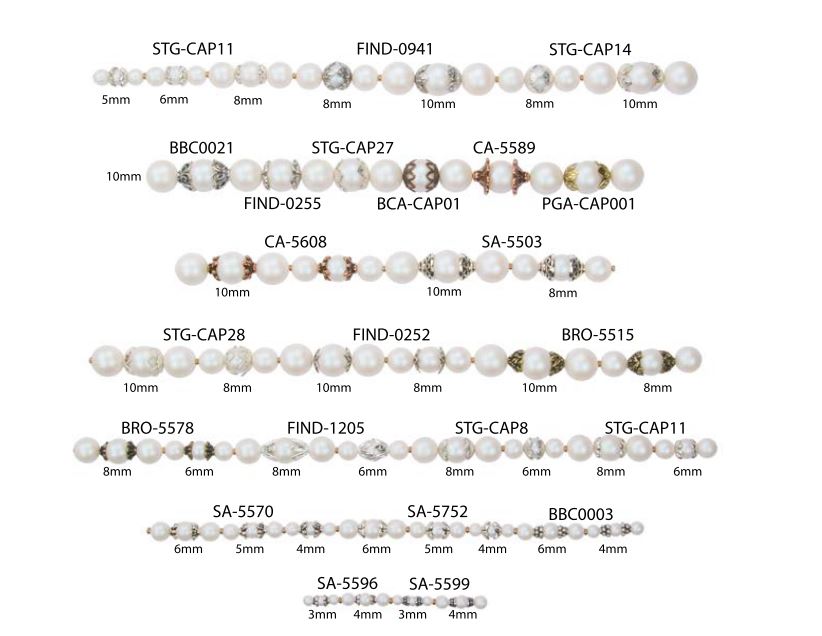 Download our handy Bead Caps for Beginners PDF Diagram - it's a helpful chart with visuals (and product codes, too!) to help you with incorporating bead caps into your designs.
You'll also gain more inspiration by watching our Artbeads Cafe Video all about how to choose and use bead caps in your jewelry:
Want more inspiration for using bead caps in your jewelry? Check out some tutorials from our Design Studio: